This precious beauty's mother is hurting tonight. Hurting doesn't even begin to describe it, I'm guessing. Little Madison passed away today after a very tragic accident. Please pray for her family.
There are a couple more pictures of her sweetness on Braska's blog.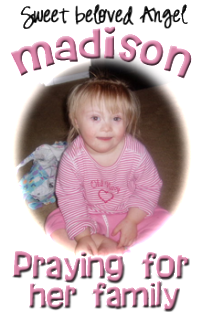 (Please feel free to post this button and please pray for this family.