I hope you've been by Braska's place to see her latest post.  It featured a picture from this morning… and I cannot get enough of that picture.  I see so much there.  I don't know if I can flesh it all out in writing right now.
But I did want to use it for a new siggy. So I played a little today.  I use Photoshop Elements for my various image work, blog designs, logos, blog buttons, and photo edits.  It's not the big bad professional Photoshop, but I don't have hundreds to spend on such things.  PSE works just fine for me.
After some playing and a lot of changing my mind, I have ended with this…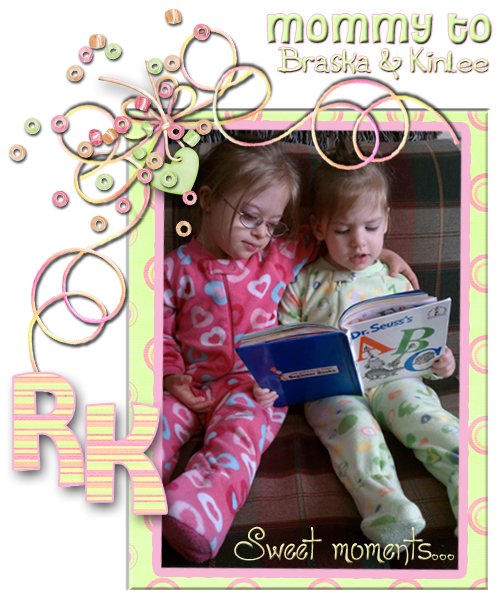 I'm pleased. I had something different in mind, and maybe I'll do another later. But I like it. 
Credits to Lissa at HunnyBee Design and her Candy Town Kit for the papers and elements that I used to create this.
Lissa also graciously did 3 awareness ribbons for me recently, with DS colors. They are here if you'd like to get them from her. Be sure to leave a thanks for her for doing that by request for all of us!
Remember, if you need a siggy or a fresh blog look or just a cute collage for the cover of your little one's school binder, drop me a note with what you're looking for and we'll make neat things together!
And can I just say how cool/weird/fun it is to see one of my buttons flying ALL over the blogosphere??  With lots of input from the fabulous Tricia, of course, my most famous image is obviously this one…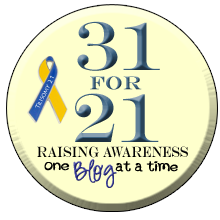 Grab This Button