As I said the other day, I feel helpless when it comes to what to do or say for those who hurt for their pretty girl today.  Thankfully, I pray for them a lot, and that's the best thing I can do.
But tonight, after a day of plumbing issues ending in big money leaving my bank account and a variety of other concerns that seemed *purposeful* in attempting to steal my focus on what this day means to me, I felt that I wanted to bring it back around, in the quiet before bed, to remember this little beauty and celebrate some of her favorite things. 
The best way I am able to do that is through playing with my digiscrap kits and such, frivolous as it may seem.  So I spent a little time tonight putting together a little siggy for Miss Jalayne Grace, the hee-hee loving princess.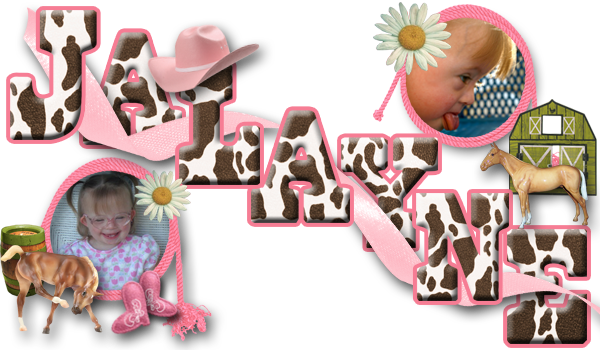 She was such a pretty little bug, full of energy and loved by SO many. 
Never forgotten. Always missed. You are forever loved, little Laynee.